XINGFA Tile Industry Co.,Ltd, as the professional PVC Roof tile manufacturer.We are grateful for the support given to XINGFA PVC roof tile manufacturer by the motherland.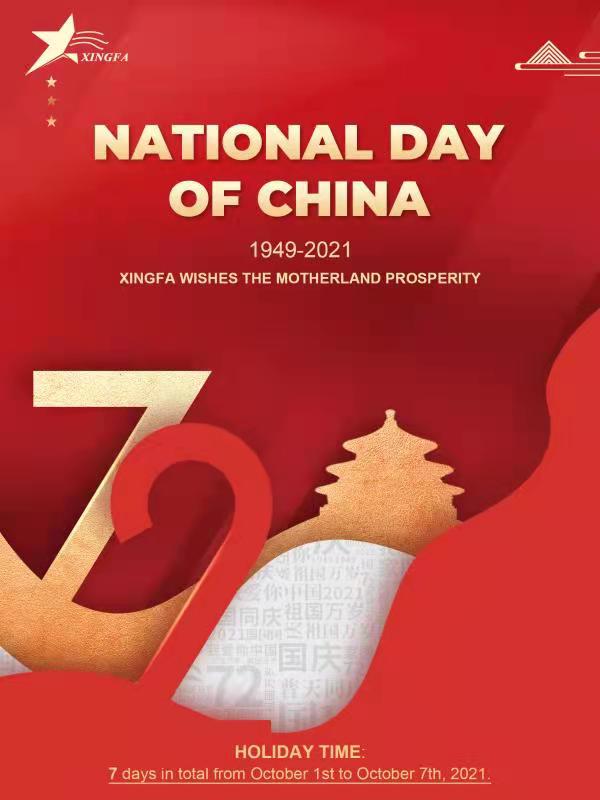 On the 72nd anniversary of the founding of China, we wish the motherland prosperous and magnificent mountains and rivers forever.
At the same time, I sincerely thank friends and customers from all over the world for their recognition and support of our company and products.