Deep Green ASA Synthetic Resin Roof Sheet-Royal 1050 is one of the most popular PVC roofing material. The ASA Synthetic resin roof sheet also has merits of lightweight,waterproof,toughness, corrosion resistance, wind resistance and shock resistance,etc.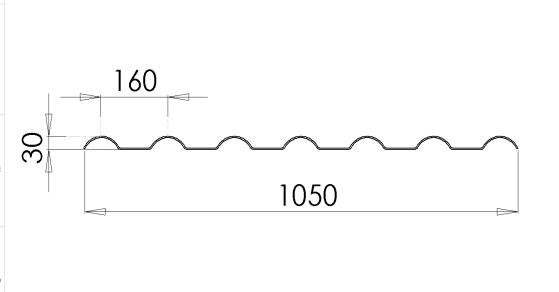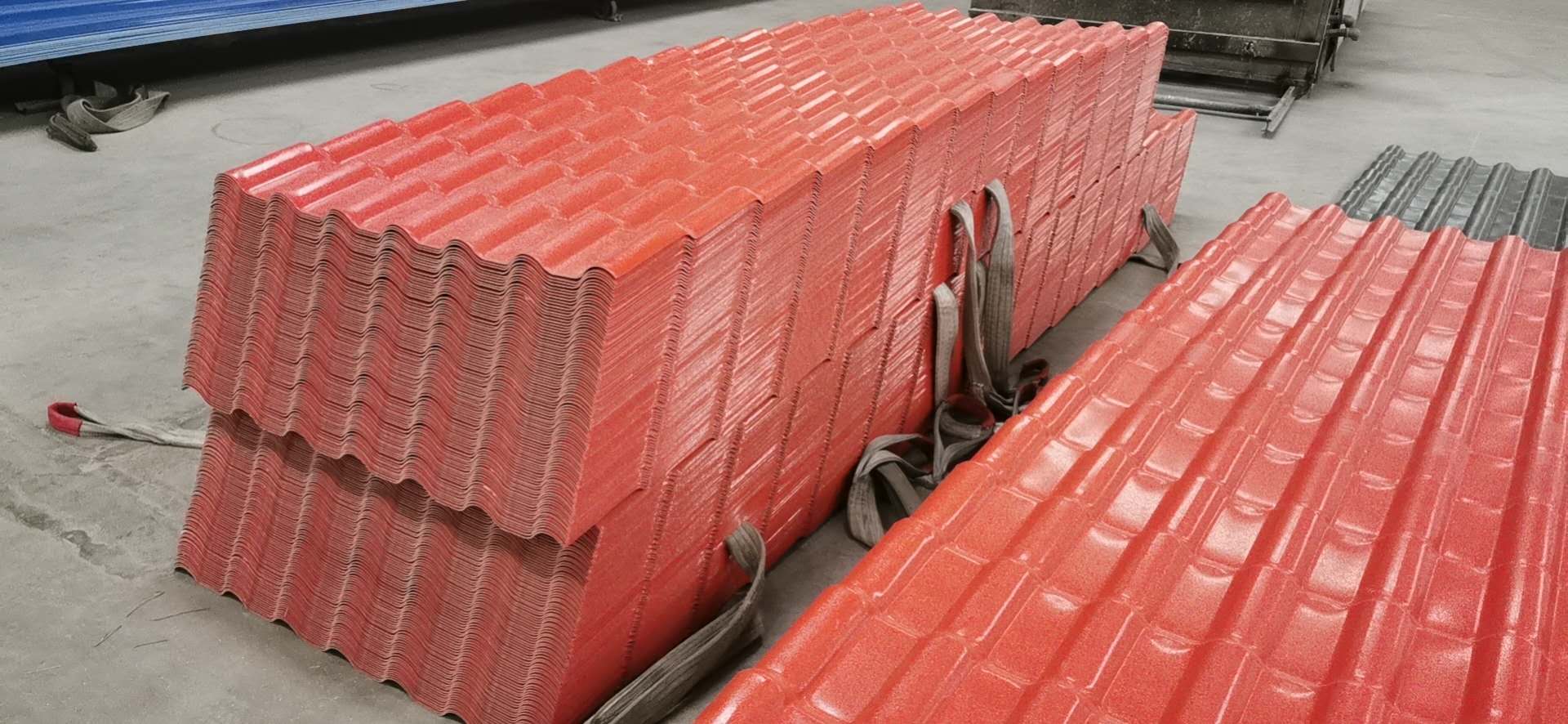 Lasting color:The roofing sheet surface material is made of extra high weather resistance engineering. It can maintain stability of color even if exposed to such bad conditions as ultraviolet ray.
Corrosion resistance:There is no chemical reaction after being soaked in salts,alkali and various acids under 60% for 24 hours.
Heat insulation: With excellent weather resistance has a good heat insulation effect,and the thermal conductivity is 0.29w/mk,which is 1/2000 of color steel roof
Fire retardancy: the ASA Synthetic resin corrugated roofing is made of flame retardant material and it has achieved V-O grade fire retardancy.
Sound insulation: The pvc corrugated roof has good noise absorbing function under influence of outside noises including rainstorm and strong wind,etc.
Water resistance: The roofing material is compact and does nor absorb water, so avoid the water seepage from micropores.
Anti-load capacity:In case that the purlin spacing is 650mm, there is no crack and damage on the roofing under the load of 150 kg
Environmental protection: Our pvc corrugated roofing does not contain asbestos and radioactive elements, in addition, it can be recycled.Therefore it completely conforms to environment protecting requirements.
Easy installation:With high pavement effciency and light weight, it is easy to load & unload with complete install fittings.
1. What is the life guarantee of your roof tile?
1). ASA/PVC & Synthetic Resin Roof Tile 25 years.
2). APVC Roof Tile 15 years.
3). UPVC Roof Tile 10 years.
2. Does your tile roofs fireproof?
Our main raw material is PVC, it is fire retard-en material, the fireproof performance is ≥ B1 level.
3. When is your delivery time?
About 15 days for one container (20' or 40') after deposit.
4. Package
1). Nude package.
2). We can customized packing for our clients.
5. Can you give me a quotation?
Please provide the following information for quote:
1). Modal of the product
2). Width
3). Length
4). Thickness
5). Color
6). Order of quantity
7) Please provide Drawing plans