PVC Corrugated roof sheet is a rigid, synthetic waterproofing roofing material based on top quality polyvinyl chloride(PVC) resin and mixed with filler, antioxygen, ultraviolet absorber and other auxiliaries. 2.0mm is the best selling thickness for the PVC corrugated roof sheet.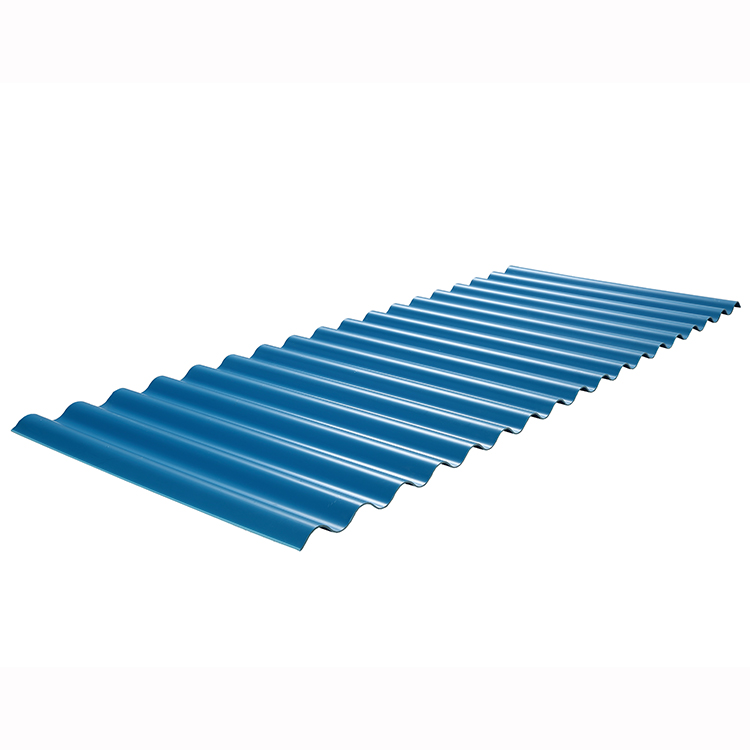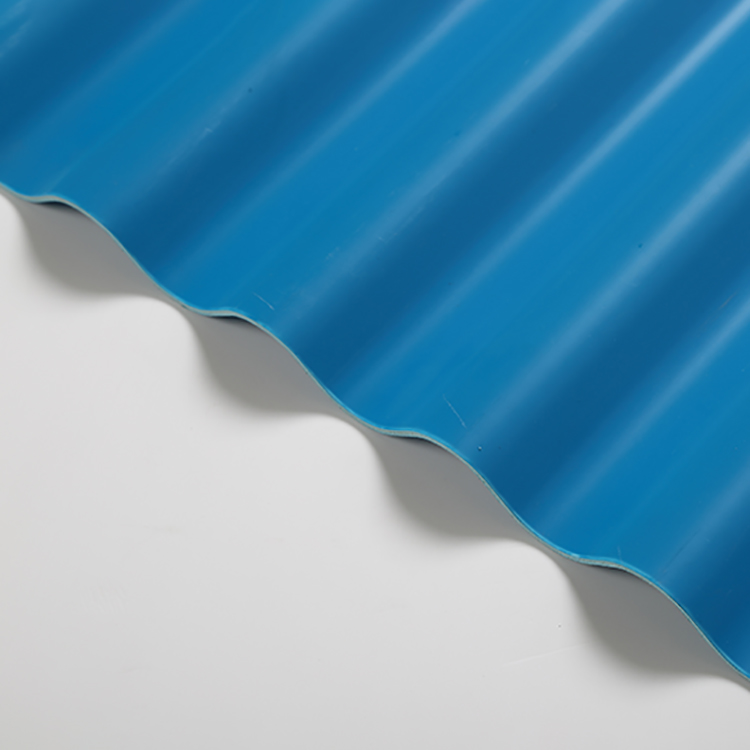 Corrosion resistance of acid and alkali: PVC roofing sheets over three times more than the life of zinc plate.
Weather resistance: Anti-UV agent in the material can be really against the UV with long lifetime .
Fire resistance: It belongs to the nonflammable material .
Green and environment friendly: Without any asbestos and radioactive element.
Portability: Fast installation and easy transportation.
Insulation: PVC roof tile has excellent electrical properties.
Sound insulation: It can effectively reduce the rain impact noise, over 30db of zinc iron roof tile in noise reduction .
1. What is the life guarantee of your roof tile?
1). ASA/PVC Roof Tile 25 years.
2). APVC Roof Tile 15 years.
3). UPVC Roof Tile 10 years.
2. Does your tile roofs fireproof?
Our main raw material is PVC, it is fire retard-en material, the fireproof performance is ≥ B1 level.
3. OEM ?
Yes, we provide OEM services.
4.Would my building have to be a lot stronger and more costly to support a tile roof?
1). XINGFA Brand Roof Tile is lightweight roof materials.
2). For example: 3mm thickness roof tile is less than 6 kg/ ㎡.
3). Choose XINGFA Roof Tile save your $ for roofing structure.
5. How do we install the roof tile?
Please contact our sales for installation guide lines.